The Chinquapin Experience - East Matagorda Bay Texas
This site originally started out in the little fishing camp known as Chinquapin. Time and distance separate us from those times but here is the original website for your enjoyment.
Mike has the ability to sleep anytime, anywhere. Here are some classic moments.
Don't even ask about this one unless you got some time on your hands!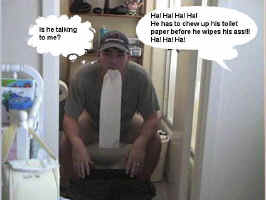 Click on an image to enlarge. Then click your browser's "back button to return.